The very best way to determine your home estimated market value is to contact an agent for an evaluation and Comparative Market Analysis. They will visit your home; obtain pertinent information such as square footage, acreage or lot size, age and condition of the home, extras and amenities that affect value, as well as location. They will then conduct a search for comparable homes that have sold in the area over a pertinent period of time, usually the previous year to 18 months. They will then adjust for your home or property's individual characteristics and determine a suggested market price for your home.
It is important to price your home correctly. Too high and it will be priced out of the market; too low and you will lose money you could have gained. A qualified, experienced agent can take a lot of the guesswork out of the pricing game and put you in a position to move your property in the least amount of time at the best price.
So what are the main factors influencing value and what are some options to increase sales value without breaking the bank?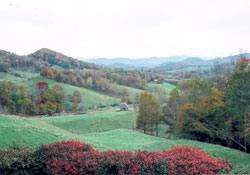 Factors Used to Determine Value
Square Footage
Condition and Age of Home
Location
Lot Size or Acreage
Number of Bedrooms
Number of Bathrooms
Total Number of Rooms
Garage(s)
Decks, Porches, and Patios
Fireplaces
A few additional amenities that could influence your home's value are listed below. They may not make the value of your home go up tremendously, however they could definitely help sell your home more quickly. In some cases, these changes may be fairly small and inexpensive, making them a good choice for maximizing your property's appeal.
Ceramic Tile
Hardwood Floors
Crown Molding
Specialty Counter Tops, Cabinets
Sprinkler System
Upgrades in Light Fixtures
Upgrades in Faucets, Sinks, Tubs and Showers
Swimming Pool
When determining how much to put your house on the market for you need to consider all of the factors listed above. Remember – it is better to put your house on the market for a more reasonable price than to list it at a price that is too high – an overpriced home will turn potential buyers away.
Well-placed Landscaping Elements
Upgrades in Light Fixtures and Hardware
Fresh Paint in Neutral to Warm Tones
Quality Shelving in Closets
Ceramic Tile
Hardwood Floors
Crown Molding
Specialty Counter Tops, Cabinets
Upgrades in Faucets, Sinks, Tubs, and Showers