One of the most helpful preparations you can make when planning to purchase a property is locating a good bank. We have compiled a short list of banks in each of the three major counties in this area along with location and contact information. Look under the county headings to locate a bank in the town where you are most likely to conduct your business. Remember that a bank in Asheville (Buncombe County) may finance a property in Waynesville (or any of the other areas) and vice versa.
One of the primary ways to increase your bargaining power in the offer and acceptance phase is to obtain pre-qualification from your chosen bank. This distinguishes you in the seller's mind as a much stronger potential buyer. This will also let you know how much financing you will qualify for, thus taking some of the guesswork out of the search. It also expedites the loan approval process after an acceptable contract has been signed by both parties, getting you into your new home or property more quickly!
If you have further questions about banking in the region, please ask. We are happy to help.
Haywood County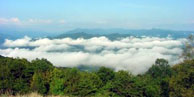 United Community Bank
165 N. Main Street
Waynesville, NC 28786
828-452-0307
HomeTrust Bank
800 Russ Ave.
Waynesville, NC 28786
828-456-7330
BB&T
Waynesville Branch
370 N. Main Street
Waynesville, NC 28786
828-456-9092
Maggie Valley Branch
2451 Soco Rd.
Maggie Valley, NC
828-926-3801
First Citizens Bank
196 Walnut St.
Waynesville, NC 28786
828-452-6300
Wachovia
339 Russ Ave.
Waynesville, NC 28786
828-456-2300
Madison County
Wachovia Bank
PO Box 279
Marshall, NC 28753
828-649-2211
Carolina Farm Credit, ACA
PO Box 608
Marshall, NC 28753
828-649-3641
Asheville Savings Bank, SSB
20 Cascade Street
Mars Hill, NC 28754
828-689-2600
Greene County Bank, Hot Springs
164 Bridge Street
Hot Springs, NC 28743
828-622-3221
First-Citizens Bank & Trust Company
U.S. Hwy 25-70 By-Pass
Marshall, NC 28753
828-649-2255
Buncombe County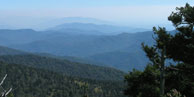 Bank of America
68 Patton Avenue
Asheville, NC 28801
828-251-8243
BB&T
BB&T Building
One West Pack Park
Asheville, NC 28801
828-225-2000
Asheville Savings Bank
11 Church St.
Asheville, NC 28801
828-254-7411
Bank of Asheville
79 Woodfin Place
Asheville, NC 28801
828-252-1735
Wachovia
1 Haywood St.
Asheville, NC 28801
828-232-3838